Hi there,
You want to become a better leader, right? Otherwise, you wouldn't be interested in receiving messages like this from Karl Bimshas Consulting.
We've got a new tool to help busy professionals manage better and lead well. It's one thing to rattle off the latest and greatest leadership attributes; it's another thing entirely to identify tangible ways you can improve them.
The Leadership Development Mind Map Workbook, thoughtfully used, is going to make you better at leading.
​
This printable workbook poses 24 questions for you to reflect on. Hint, you don't have to be a leader to answer them; they apply to anyone who wants to be a better person.
​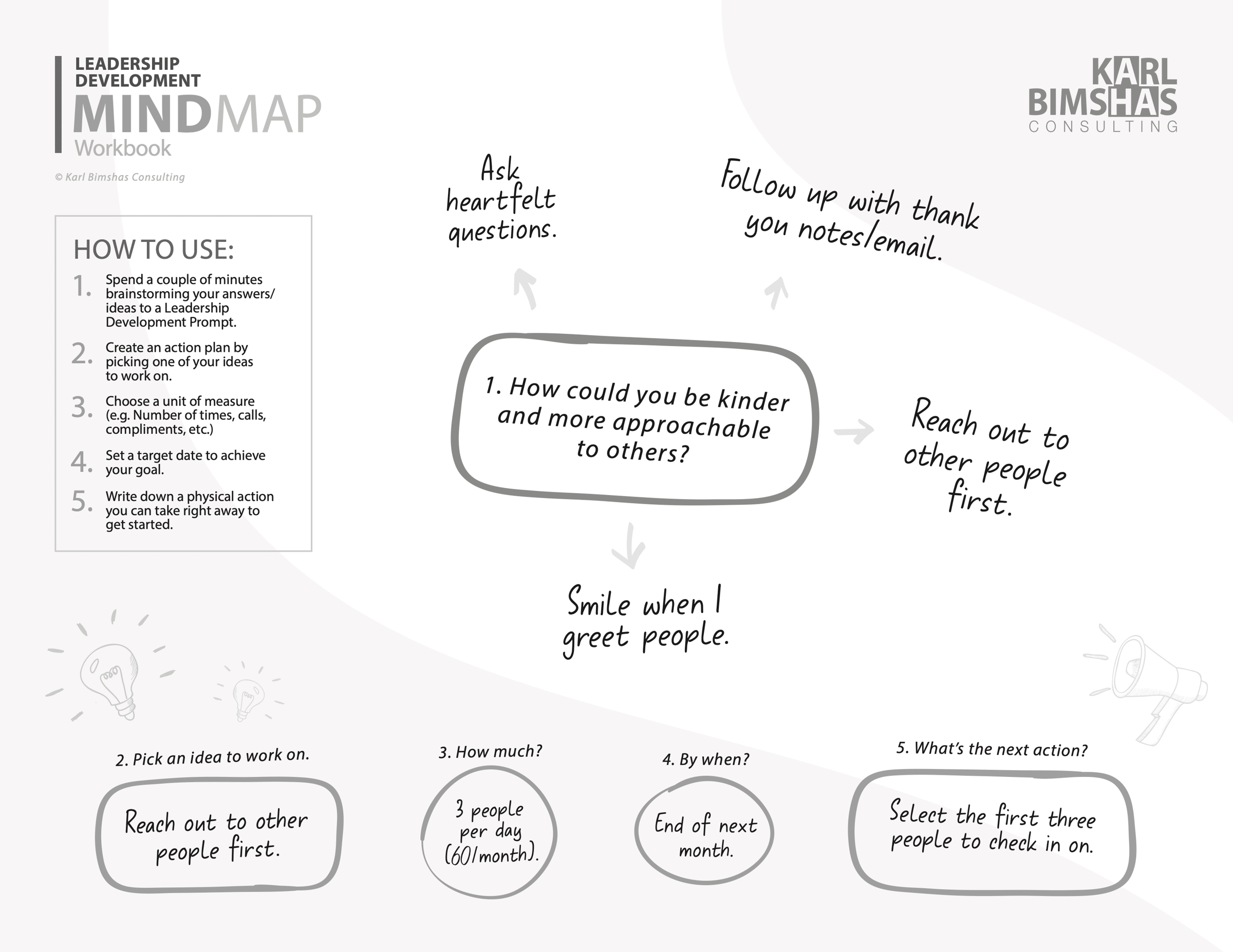 Brainstorm answers to each question, and pick the one you think would make the greatest positive difference. The workbook walks you through creating a simple action plan, and then you are well on your way.
Suitable for personal development, this is also an excellent resource for teams who want to step up and perform at a higher level.
Click below for more information.
​
The Leadership Development Mind Map Workbook is only $7 and you can have it in your email inbox a few seconds from now. Get ready to manage better and lead well.
​
Keep advancing confidently in the direction of your dreams, and help others along the way.
Thank you,
-Karl
Karl Bimshas Consulting
​Leadership Advisor | Writer | Podcast Host​​
​
P.S.
You're ready to take your leadership development and accountability even further. Reach out to Karl Bimshas Consulting today!​
​
​
---
About Karl Bimshas Consulting
Karl Bimshas Consulting advises busy professionals on essential leadership development and accountability skills to create environments where great leaders outnumber lousy leaders and better leadership is the norm, not the exception.
Increase your confidence and competence, so you don't feel like an imposter when you lead.
​