Good News! You can set goals anytime you want.
​
Turbocharge your goals by using the Goal Planner Worksheet from Karl Bimshas Consulting found inside this presentation.
​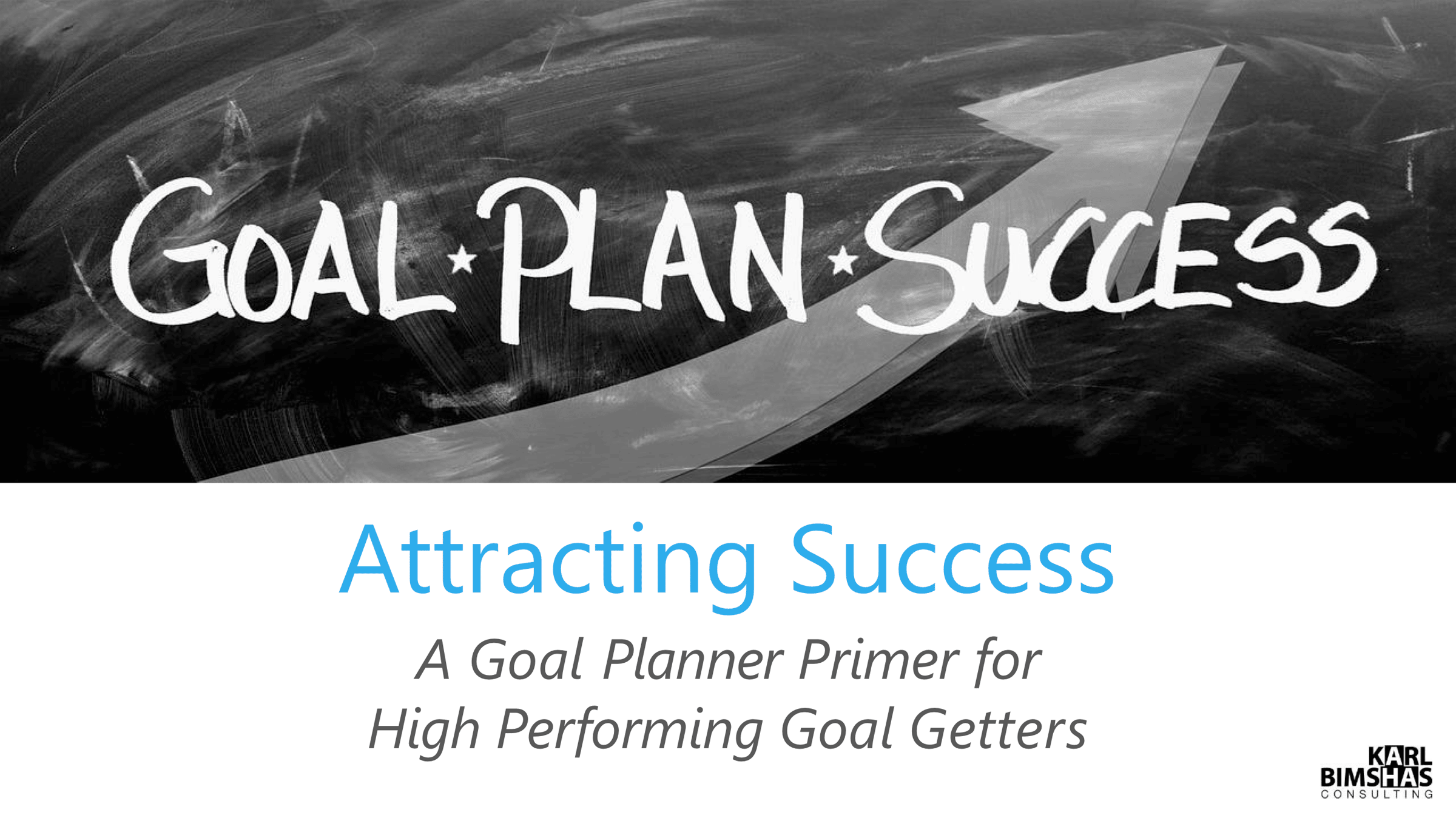 ​
Download Attracting Success, a 22-page workbook to help you find your values and purpose, and then put them to work for you on the most critical areas of your life.